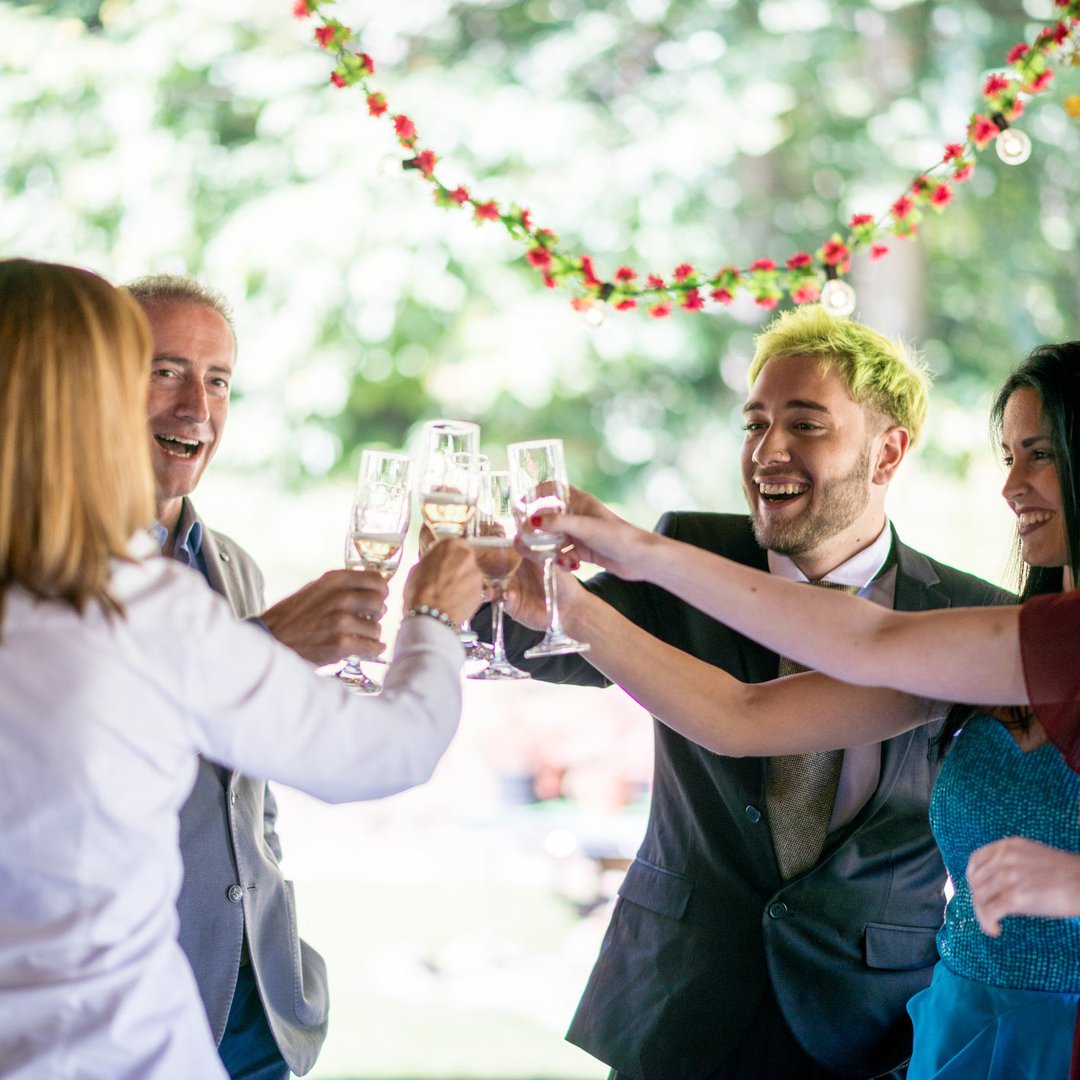 Avoid this type of loan for your wedding.
---
Key points
A whopping 45% of newlyweds have gone into debt for their weddings.
Secured and unsecured personal loans are the most common ways to borrow for the cost of a wedding.
Payday loans are the worst type of loan to get.
---
To marry? Congratulations on your big day! You'll join 2.5 million other couples this year. That's about 15% more than the average year and a 30% jump from 2021. COVID-19 has put a damper on many wedding plans, and many couples have rescheduled their nuptials for this year. Unfortunately, the average cost of weddings has also increased.
The average cost of a wedding in 2019 was $24,700. For 2020, the number fell to $20,286 due to COVID, but the number increased by more than 33% for 2021, with the average cost of a wedding skyrocketing to $27,063.
According to LendingTree, 45% of newlyweds went into debt for their wedding. If you're looking to take out a loan to cover your wedding, it's important to understand the pros and cons of the different options available. This can save you from starting your marriage off on the wrong foot.
Can I get a wedding loan?
Although there are no wedding loans, many couples take out personal loans to pay for their weddings. Before getting a personal loan, it's important to understand the different types of personal loans and find the right one for you. Personal loans fall into two categories: unsecured loans and secured loans.
Secured loans are secured by collateral such as property, cars, and other assets. Unsecured loans do not require collateral. Couples who take out a wedding loan usually take out an unsecured personal loan. You can get a personal loan for your wedding if you qualify.
Unsecured Personal Loans
An unsecured personal loan is not secured by any collateral. Therefore, unsecured loans pose a higher risk to financial lenders. Lenders generally require a higher credit score to qualify for an unsecured loan. Common examples are credit cards, student loans, and payday loans. Here are other types of unsecured loans that can be used for a wedding:
Personal loans: A personal loan is money you borrow from a financial institution. You receive a one-time cash payment and must repay the loan in regular monthly installments.
Credit card: A credit card is a line of credit that you can use to make purchases. You will need to make at least the minimum payment each month.
Loan between peers: Peer-to-peer (P2P) loans, also known as "social loans" or "participatory loans", are loans made by other people. Financial institutions are cut out as intermediaries. Many websites facilitate P2P lending between individual borrowers and lenders.
Payday Loans: Payday loans are short-term, high-interest loans, usually due by your next payday in one lump sum. Currently, 37 states regulate payday loans due to high costs. A typical two-week payday loan can have annual percentage rates (APR) as high as 400%. By comparison, credit card APRs can range from 12% to 30%. Payday loans should be considered a last resort.
Secured Personal Loans
A secured personal loan is backed by collateral. Examples include car loans and home equity lines of credit. Secured loans generally have lower interest rates and are easier to obtain than unsecured loans. Financial institutions place a lien on your collateral, so they can seize assets used as collateral if payments are not made. Here are other types of secured loans that can be used for a wedding:
Secured personal loan: With this type of loan, you deposit money into an account to use as collateral. The borrower will borrow against the collateral and repay the principal and interest to the lender.
Secure credit card: Similar to a secured personal loan, you deposit money into an account to use as collateral. The borrower will obtain a line of credit equal to the amount deposited.
Home equity lines of credit: A home equity line of credit (HELOC) is a revolving loan secured by the equity in your home. You can use the funds like a credit card, if needed.
Home Equity Loans: Like a HELOC, a home equity loan is secured by the equity in your home. With a home equity loan, however, you receive a lump sum cash payment. You will have to repay the loan in regular monthly installments.
Pawnbroker: Pawnbrokers are short-term loans secured by the value of an item that people get from pawnshops. As they are backed by the item, they are less expensive than payday loans but are more expensive than a conventional loan. Pawnbrokers are regulated by the government.
What is the best personal loan for a wedding?
According to LendingTree, nearly half (47%) of newlyweds who went into debt for their wedding say money made them consider divorce, compared to just 9% of couples who did not go into debt for their wedding. So ideally, it is better to avoid going into debt for a wedding.
If you decide to take out a loan, a secured loan such as a HELOC may be preferable as it will generally offer the lowest interest rate. If you don't have the collateral to back it up, shop around to find an unsecured personal loan that offers the best interest rate and terms. Many physical and online banks allow you to prequalify on their websites.
Personal loans generally range between $500 and $50,000. For secured and unsecured loans, your credit score will be a big factor in the interest rate and loan terms you receive. Improve your credit and have your financial documents in order before applying. Avoid payday loans to avoid extremely high interest.
If you use a credit card, be careful not to exceed it. Credit agencies want you to keep your total credit utilization rate below 30%. This means that if your credit card limit is $10,000, don't spend more than $3,000 on that card. A low credit utilization ratio indicates that you are managing your credit responsibilities well. A higher rate, however, signals to potential lenders or creditors that you are having trouble managing your money and could affect your credit score. If you need to make a big purchase like a wedding, call your credit card company to see if they'll raise your limit and consider lowering your interest rate.
Your wedding is an important day in your life. You'll want to balance the expense with your dream wedding. One in four couples said they wished they had spent less on their wedding. Keep a budget and prioritize the most important costs for you and your partner. This will help you keep your budget on track when you're tempted to splurge. Keeping your costs reasonable and getting the right kind of personal loan can help you avoid some nasty money-related squabbles.
The Ascent's Best Personal Loans for 2022
Our team of independent experts have pored over the fine print to find the select personal loans that offer competitive rates and low fees. Start by reviewing The Ascent's best personal loans for 2022.